Today we are going to ponder over some quotes of wisdom. So, actually what is wisdom? I am sure you have heard this famous wisdom quote by Plato: "Wise men talk because they have something to say; fools because they have to say something."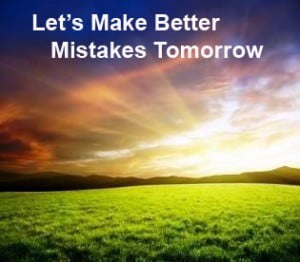 Some say, wisdom is having the ability to judge correctly and to follow the best course of action, based on knowledge and understanding.
But interestingly, according to one scientific study, the word wisdom cannot be fully and completely defined. One of the experts in this study said that: "Intelligence and spirituality share features with wisdom, but they are not the same thing.
One can be intelligent, yet lack practical knowledge. Spirituality is often associated with age, like wisdom, but most researchers tend to define wisdom in secular terms, not spiritual."
Generally they all agreed  wisdom is a rare personal quality, a form of  advanced cognitive and emotional development that is experience-driven. And wisdom can be learned and increases with age.
Anyway, here are some great quotes of wisdom or wisdom sayings:
"The art of being wise is knowing what to overlook." – William James
"What you are is what you have been, and what you will be is what you do now." –  Buddha
"The seat of knowledge is in the head, of wisdom, in the heart." – William Hazlitt
"No man is smart, except by comparison to those who know less." – Edgar Watson Howe
"A wise man learns by the mistakes of others, a fool by his own." – Latin Proverb
"Statistics are like a bikini. What they reveal is suggestive but what they conceal is vital." – Aaron Levenstein
"Years teach us more than books." – Berthold Auerbach
"The first step in the acquisition of wisdom is silence, the second listening, the third memory, the fourth practice, the fifth teaching others." – Solomon Ibn Gabriol
"The man of wisdom is never of two minds; the man of benevolence never worries; the man of courage is never afraid." – Confucius
"No man was ever wise by chance." – Seneca
"Of all parts of wisdom the practice is the best." – John Tillotson
"If you try you may fail, if you don't try you're guaranteed to fail." – Jesse Jackson
"Enjoy when you can, and endure when you must." – Johann Wolfgang von Goethe
"You can tell more about a person by what he says about others than you can by what others say about him." – Leo Aikman
"Do what you can, with what you have, where you are." -Theodore Roosevelt
"Look at everything as though you were seeing it either for the first or last time." – Betty Smith
"Never explain.  Your friends do not need it and your enemies will not believe it anyway." – Elbert Hubbard
"To know the road ahead, ask those coming back." – Chinese Proverb
"Be nice to people on your way up because you'll need them on your way down." – W. Migner
"There are two kinds of light – the glow that illuminates, and the glare that obscures."  – James Thurber
"Wisdom is found only in truth." – Johann Wolfgang von Goethe
"Knowing others is wisdom, knowing yourself is enlightenment." – Lao Tzu
"Don't compromise yourself.  You're all you've got." – Janis Joplin